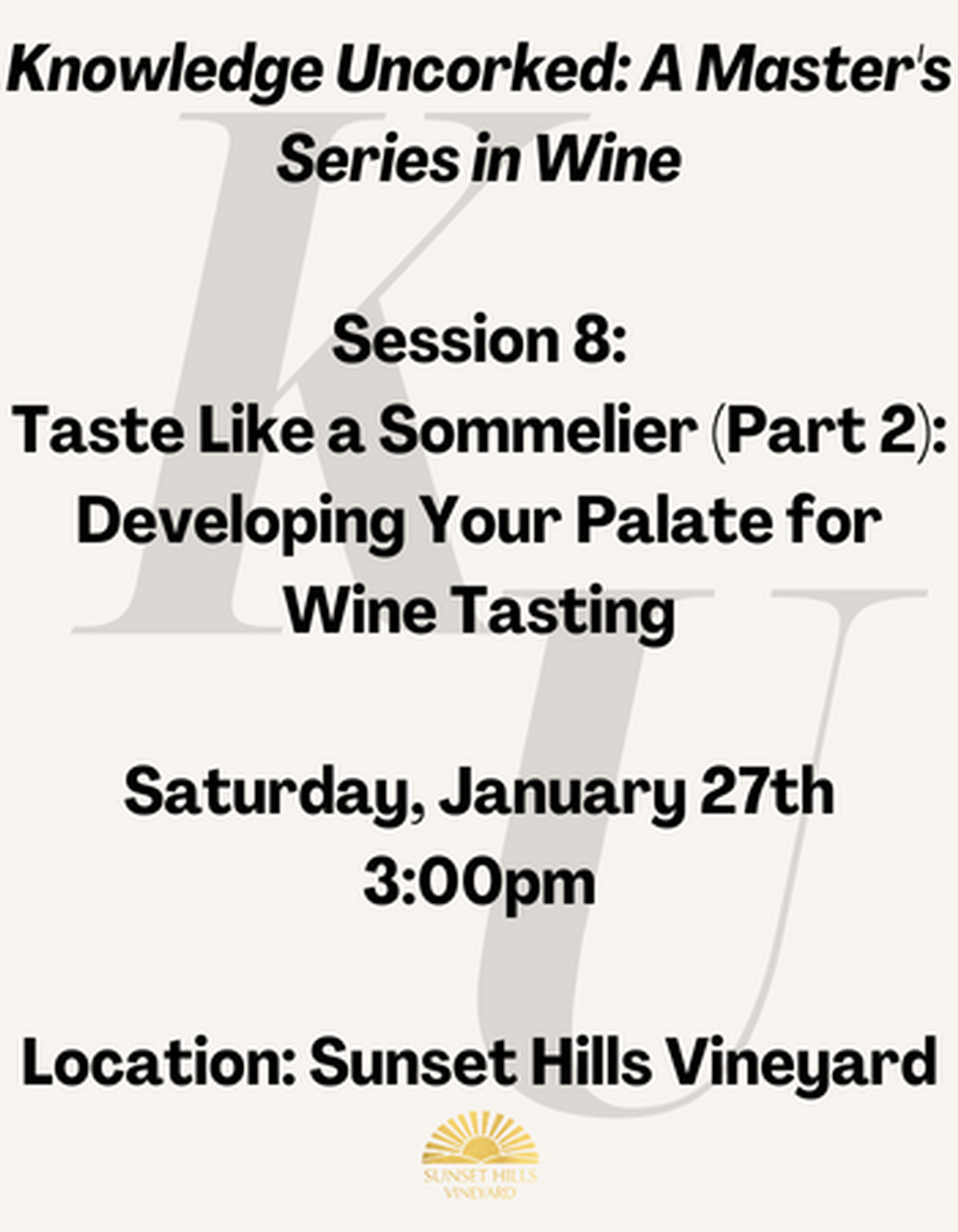 Wine Educators: David Parker & Audrey Siler
Through guided tasting, palate-training exercises, and expert-led discussions, you'll embark on a transformative journey to unlock the secrets of professional wine evaluation. Whether you're a wine enthusiast or aspiring sommelier, this course will empower you to confidently discern flavors, identify nuances, and appreciate wines with the taste of a true connoisseur.
To receive the club discount, please login into your account.