Your Visit
50 West's tasting room and vineyards sit high on a bluff offering stunning views of the Bull Run Mountain range. We make both red and white wines produced in the classic French style.
As one of the larger vineyards in the state we grow fruit on five farms in northern Virginia. We are proud of our reputation for growing delicious fruit to make exceptional wine.
In order to make the most of your time at our winery, please review these frequently asked questions which will assist you in planning your visit.
**Starting August 1st, reservations will no longer be required**
If you would like to reserve a special table, just give us a call at (571) 367-4760
---
Hours of Operation
In the event of inclement weather, our adjusted hours will be announced on our phone recording at (571) 367-4760. Updates will also be posted on our website and Facebook page.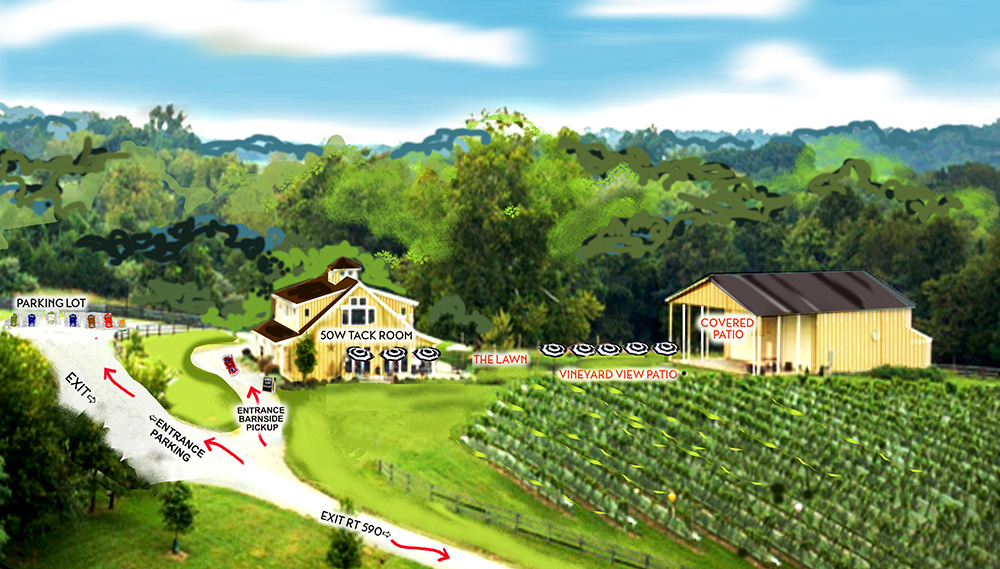 ---