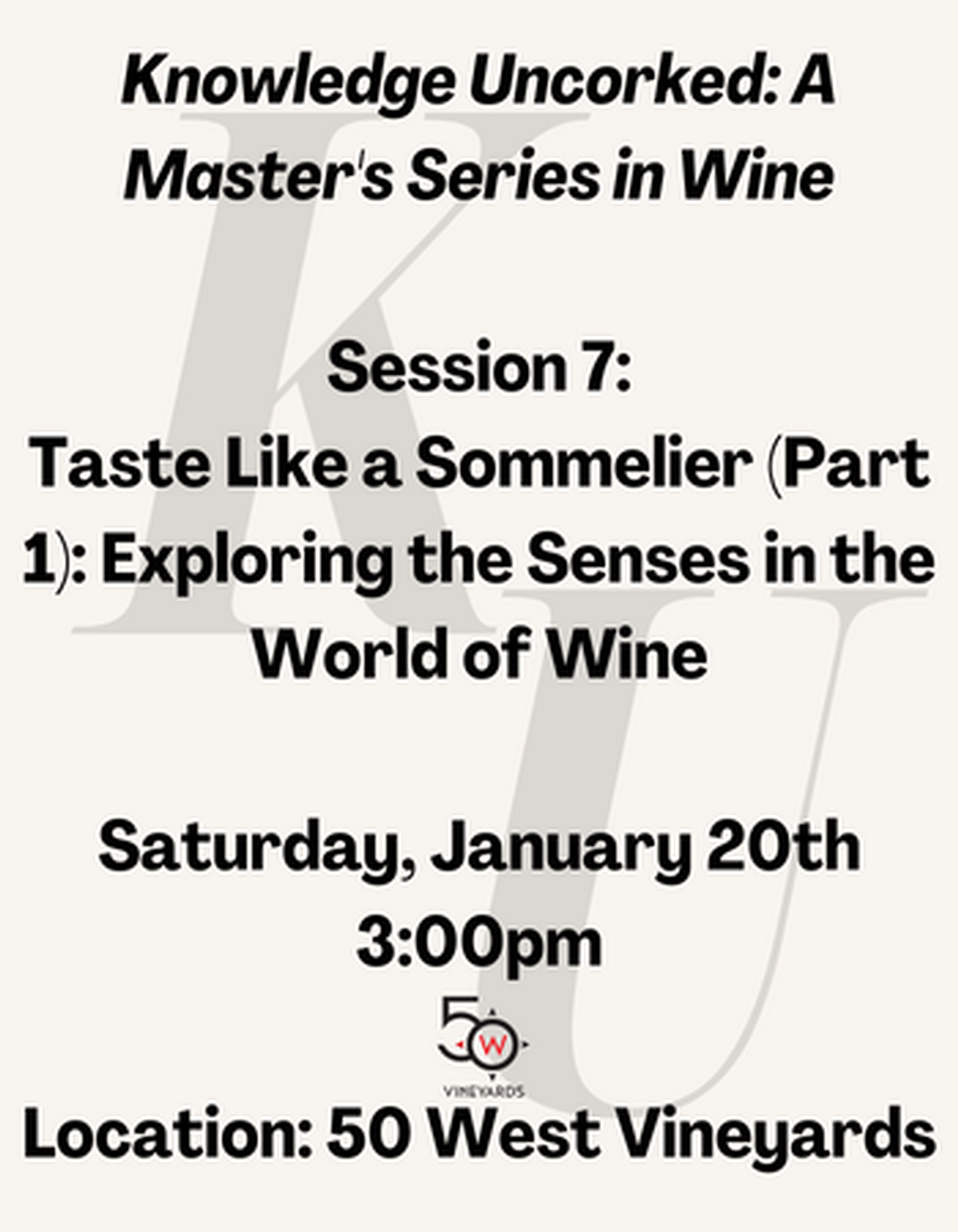 Wine Educators: David Parker & Audrey Siler
In this captivating wine education course, we will embark on a sensory adventure, diving deep into the world of wine tasting through the lens of our senses. From sight and smell, to taste and touch, we will explore how each sense plays a crucial role in appreciating the complexities and nuances of wine. Through interactive tastings, guided exercises, and expert insights, you'll develop a heightened awareness of your senses and gain a profound appreciation for the art of wine tasting.
To receive the club discount, please login into your account.