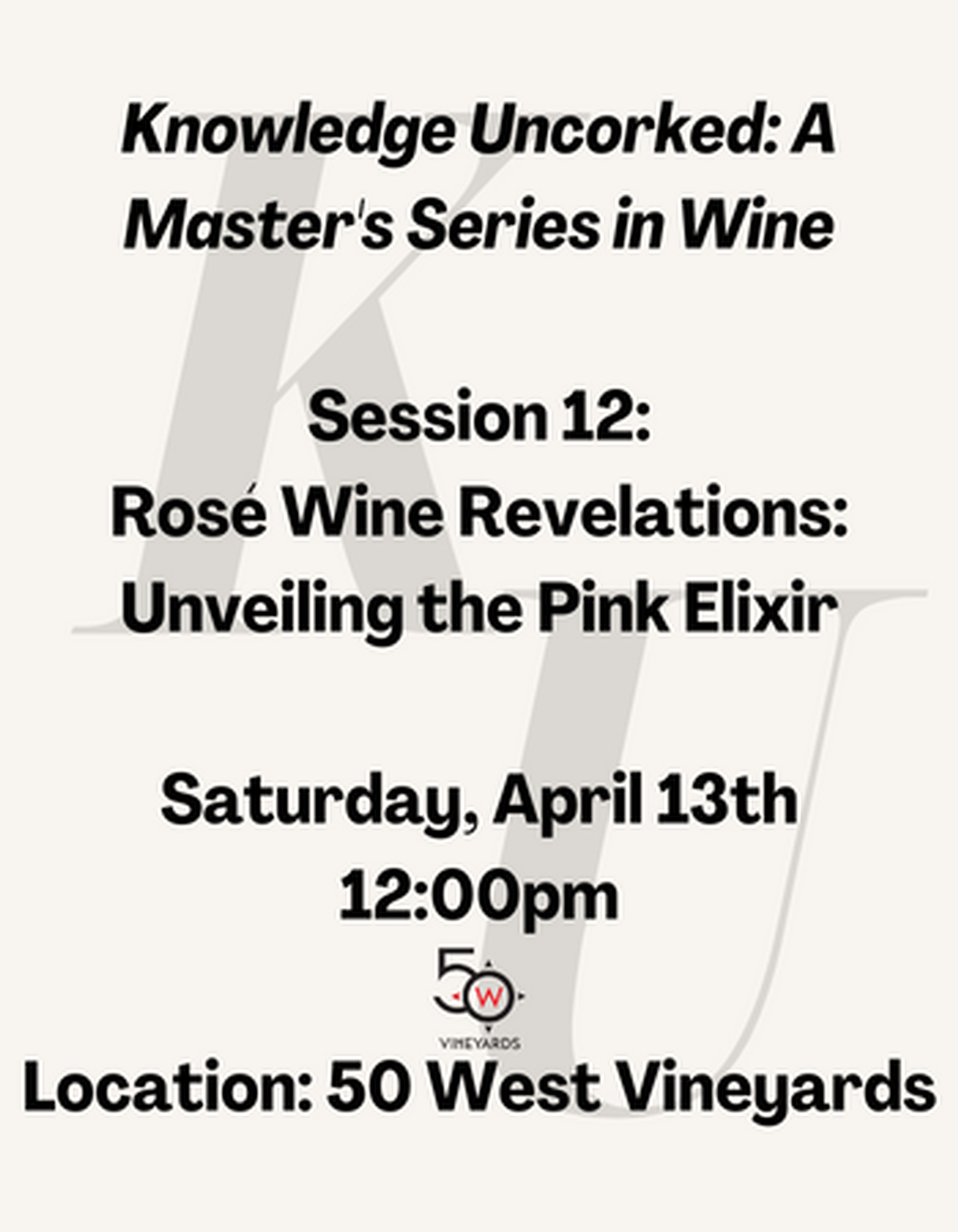 Wine Educators: Molly Bridenbaugh & Aubry Fisher
Step into the season of renewal with our enchanting rosé education class, inspired by the vibrant essence of spring. Prepare to be enchanted by the alluring world of rosé wine. We will explore the spectrum of flavors and aromas that make rosé wines a delightful sensory experience.
To receive the club discount, please login into your account.