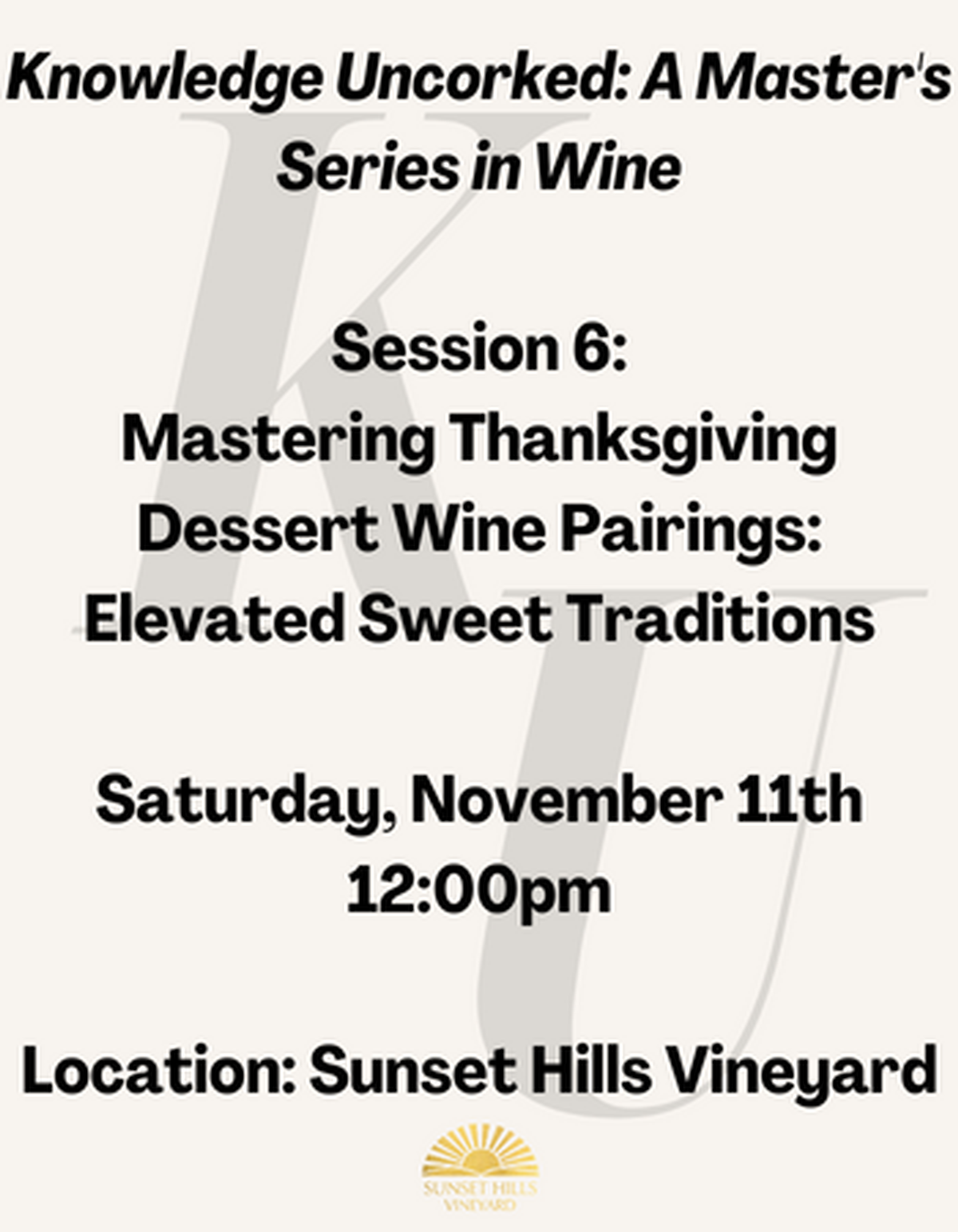 Wine Educators: Aubry Fisher & Audrey Siler
There's no shortage of dessert wines to enjoy! We will explore the world of dessert wines and the art of pairing them with traditional Thanksgiving desserts. This captivating experience will encompass topics ranging from unique vineyard and harvest practices to the intricate art of winemaking for these extraordinary wines.
To receive the club discount, please login into your account.