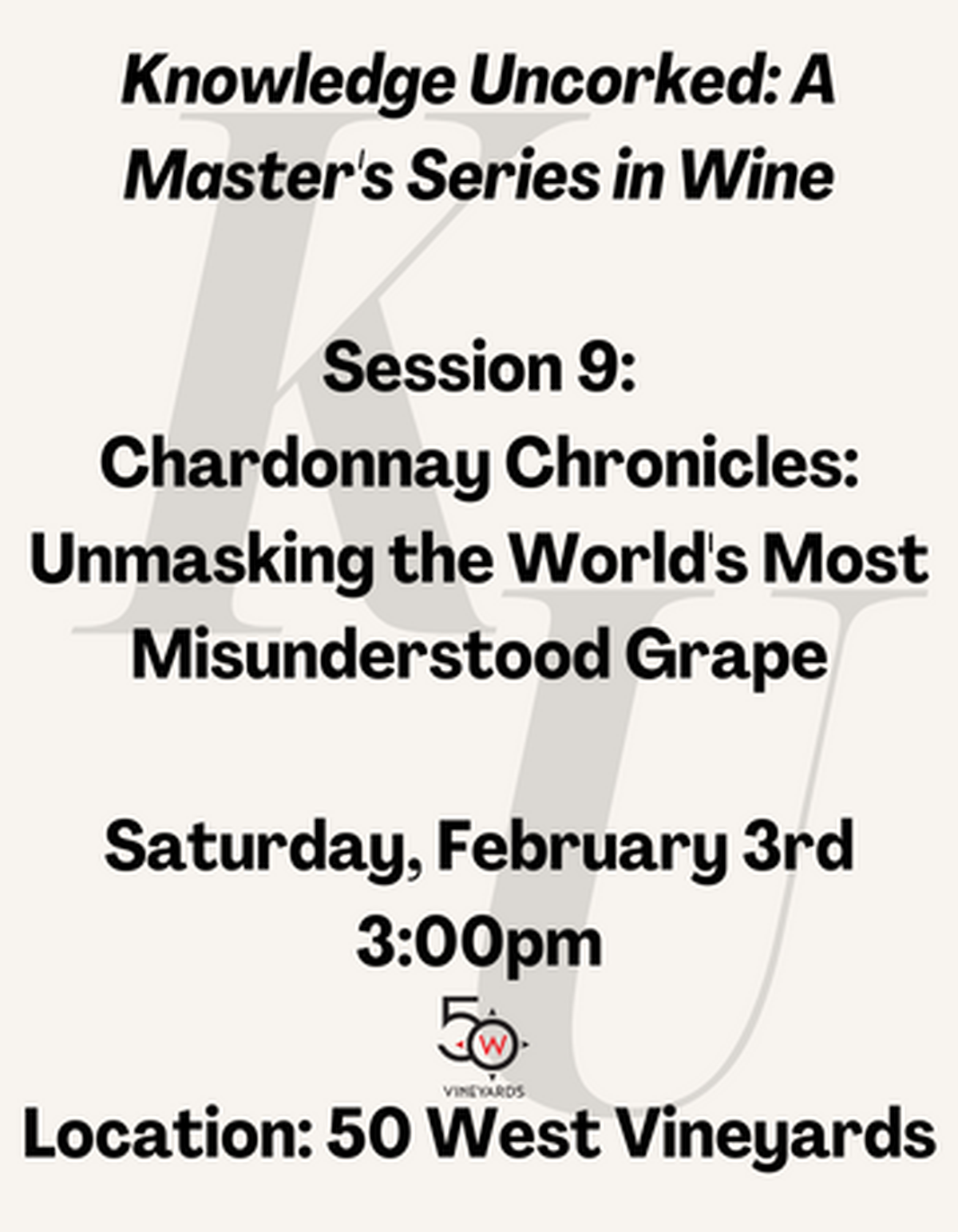 Wine Educators: Jeff Thoreson & Aubry Fisher
We often hear people declare, "I don't like Chardonnay," yet we believe it's more a misunderstanding than a preference. Our wine experts will guide you through a tantalizing spectrum of Chardonnay styles, showcasing its incredible variety and adaptability. We'll taste a curated selection that promises to change your mind about this under-appreciated varietal.
To receive the club discount, please login into your account.