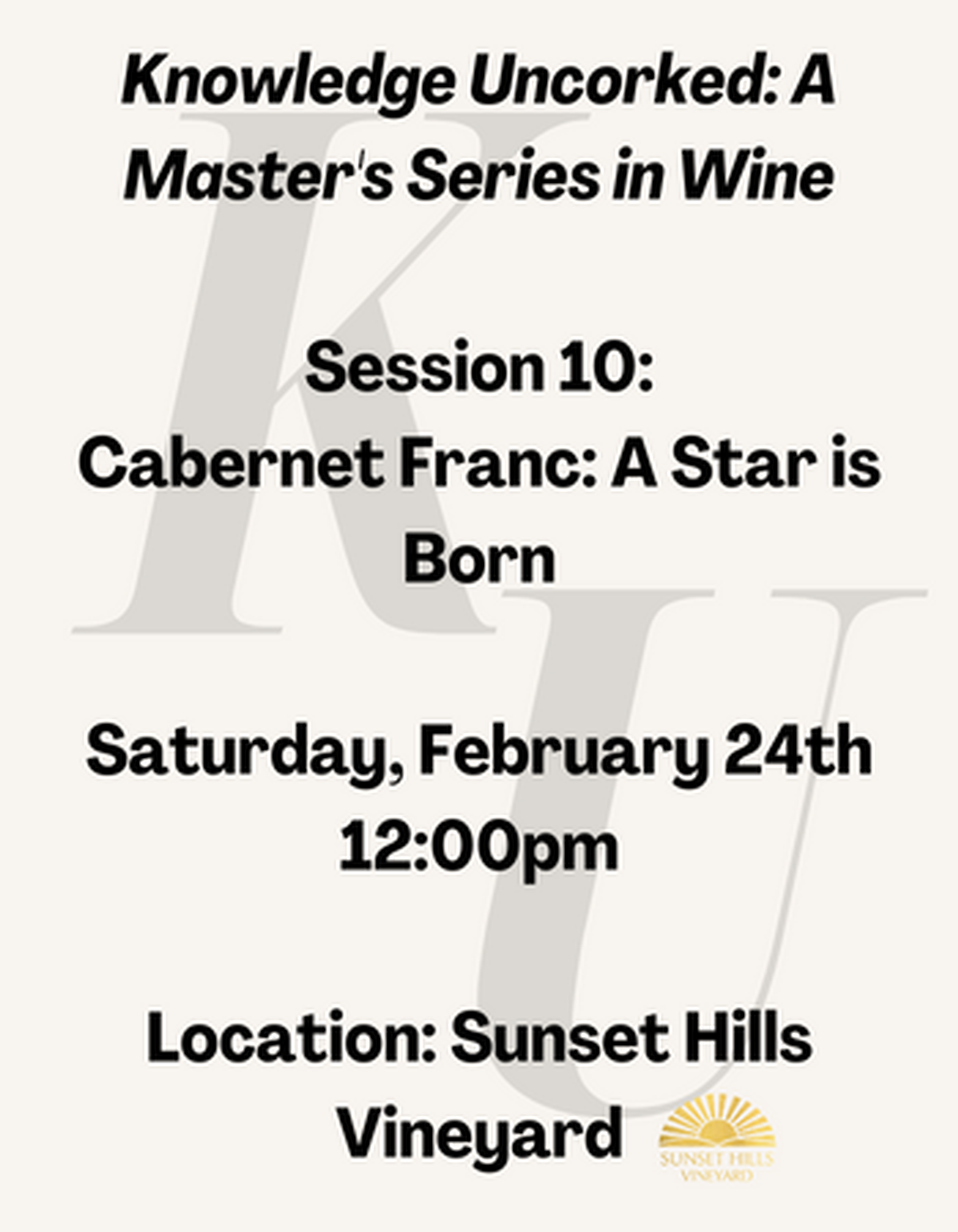 Wine Educators: Jeff Thoreson & Aubry Fisher
We will shine a spotlight on Cabernet Franc, unveiling its unique characteristics and hidden charms. Prepare to be pleasantly surprised as we uncover the distinct stories and flavors that make Cabernet Franc a delightful discovery for any wine enthusiast.
To receive the club discount, please login into your account.