March 31, 2020 | Rikki Cushwa
Case Sale Wine Recipes
Sunset Hills Vineyard
50 West Vineyards
Greetings from 50 West Vineyards and our sister winery, Sunset Hills Vineyard. In this era of social distancing and staying home; our team wanted to share some of our favorite Sunset Hills Vineyard and 50 West Vineyards pairings that you can prepare in your kitchen at home and enjoy alongside your favorite bottle of wine from our amazing award-winning Virginia wineries.
We are very excited to share that our Sunset Hills Vineyard was recently named the BEST WINERY IN LOUDOUN by the readers of the prestigious and long-standing newspaper, Loudoun Times Mirror, and we are especially excited to proudly provide you with some delicious pairings and recipes from our Executive Chef to pair with the award winning wines that we hope you will enjoy with your family.
The wines we have selected are part of our 50% off - Spring Case Sale offerings from 50 West – Vidal Blanc, Aldie Heights Cuvee and Dusk. Our barn-side pick up is available Thursday – Sunday 12pm – 5pm at Sunset Hills Vineyards in Purcellville, VA which is a lovely drive for one person in your family to make! We are also offering free shipping for orders including 3 or more bottles at this time!
We would love to see how you do with these, so please let us know about your successes with these recipes and pairings by posting on social media and sending us your videos and photos.
As always, we appreciate your support, especially during these uncertain times. Our teams are working hard to be available as much as we can be and to offer options so that you can experience your favorite Loudoun County and Virginia Wines in the comfort and safety of your home!
Diane & Mike Canney
Owners
A few words and pairings from our Executive Chef, Rikki Cushwa…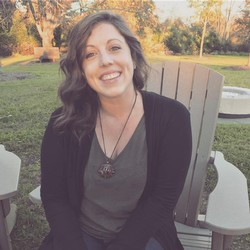 2017 Vidal Blanc
It's safe to say that we are all looking forward to warmer days of being together on our properties, enjoying plenty of sunshine and a nice cold glass of a crisp and refreshing white wine on our 50 West patios. My "go-to wine" when summertime is right around the corner, is our Vidal Blanc. Its dry, light, and surprisingly tropical.
We all know Virginia can have some extremely warm summers, so my little tip to our guests is to take a couple pieces of frozen peaches or pineapple and drop in your glass to keep your wine chilled. With that in mind, I came up with an easy recipe for our Vidal blanc and all that frozen fruit I stocked up on. While intending to make healthy smoothies during our quarantine, I found a much better way to enjoy my favorite wine, favorite fruit and dreaming that I am in an Adirondack chair overlooking the vineyard…. feeling a warm summer breeze.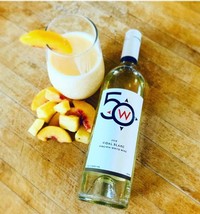 Vidal Blanc Slushies
1 ½ cups frozen peaches
1 ½ cups frozen pineapple
2 ½ cups Vidal blanc (or just go ahead and pour the whole bottle, no one is watching)
Simple syrup (optional)*
Blend and enjoy!
For simple syrup:
1 cup water
1 cup sugar
Mix on low heat. Once sugar has dissolved, bring to a boil, cook until slightly thickened, transfer to mason jar or heat resistant (airtight) container and store in fridge for up to 1 month.
2016 Aldie Heights Cuvee
Searching in my freezer for last night's dinner, I came across a pork tenderloin and some French green beans from my garden. I also found a bottle of Aldie Heights Cuvee from 50 West Winery opened 2 days prior sitting on my counter going to waste. Luckily there was about a cup and a half left in the bottle, so I decided to marinate the tenderloin with 1 cup of Cuvee, minced garlic, smoked paprika, onion powder, and a 14 spice blend that I found in the international isle that has everything you need for a rub or marinade. Once my pork was marinated for about 2 hours, I heated the grill to 400° and cooked the loin for around 20 mins (until internal temp was at 145°). While the pork was grilling, I melted 4 tablespoons of butter, added minced garlic, the rest of the wine and about a ¼ cup of apple cider vinegar. I basted the loin every 5 minutes with the butter/vinegar/wine mixture, which gave the pork a smokey flavor, and the butter coated the loin just enough to create a nice char. Once the pork was at the perfect temp, I removed it from the heat and let stand for about 5 minutes. I sliced the pork into 1-inch medallions and served them with hand whipped mashed potatoes and green beans from last year's harvest. Sometimes a good meal could be hiding in your freezer and the wine you sometimes can't finish can become the perfect marinade.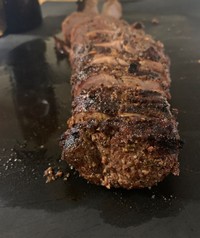 Cuvee Pork Tenderloin
1 lb. pork tenderloin
1 ½ cup red wine
4 cloves garlic (minced)
4 tbls butter
¼ cup apple cider vinegar
¼ tsp smoked paprika
½ tsp onion powder
2 tbls 14 spice blend *

For the marinade: Mix 1 cup red wine, 2 cloves minced garlic, and spices
Coat loin with marinade and refrigerate for up to 2 hours. Heat Grill to 400°, reduce heat to medium and place loin on grill. Melt 4 tbls of butter add remaining garlic, vinegar, and red wine. Baste loin every 5 mins turning often. Once pork reaches internal temp of 145° remove from heat and let sit for 5-10 mins. Slice and serve with your favorite side.
*Badia 14 Spices all-purpose seasoning
Non-Vintage Dusk
One thing I love about Sunset Hills Vineyards Dusk is that it is not thick, syrupy, or overly sweet. The Dusk has a great balance of sweetness and acidity and is surprisingly smooth. Ports are normally considered after dinner wines, or often served with dessert. However, I think our Dusk is very versatile and not only can it be paired with chocolate or apple pie, but it also compliments a stinky salty cheese, such as stilton or blue cheese. I'm personally not a big fan of blue cheese, but I am a fan of mozzarella. If you've had our burrata, then you already know it comes with a balsamic glaze. What you might not know, is that I make the glaze with a mixture of balsamic vinegar, brown sugar, and the Dusk. It is quite simple and easy to make. I use equal parts balsamic vinegar, Dusk, and ½ part brown sugar. I bring all the ingredients to a boil, then reduce the temperature to a simmer until the mixture is reduced by half. I let it come to room temperature and transfer it to an airtight container. The great thing about the reduction/glaze is that it can last for up to 3 months if stored in the fridge. The glaze can be used with just about anything, but my favorite thing to use the glaze with is a caprese salad. Fresh mozzarella, thick sliced tomato, a big leaf of basil, and a drizzle of the balsamic Dusk glaze, and viola!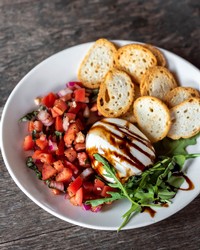 Dusk Balsamic Glaze
2 cups balsamic glaze
1 bottle of Sunset Hills Vineyards Dusk
1 cup brown sugar*
In a large saucepan, add all ingredients, stir well to dissolve the brown sugar, then bring to a boil. Once at a steady boil reduce heat to low and simmer until mixture has reduce by half (about 30-40 mins). Once the mixture coats the back of a spoon, remove from heat and let cool to room temp. Store in an airtight container in fridge for up to 3 months.
*Brown sugar can be substituted for honey, maple syrup, or white sugar.
*Note: Vinegar may give off strong aromatics, so use ventilation when simmering