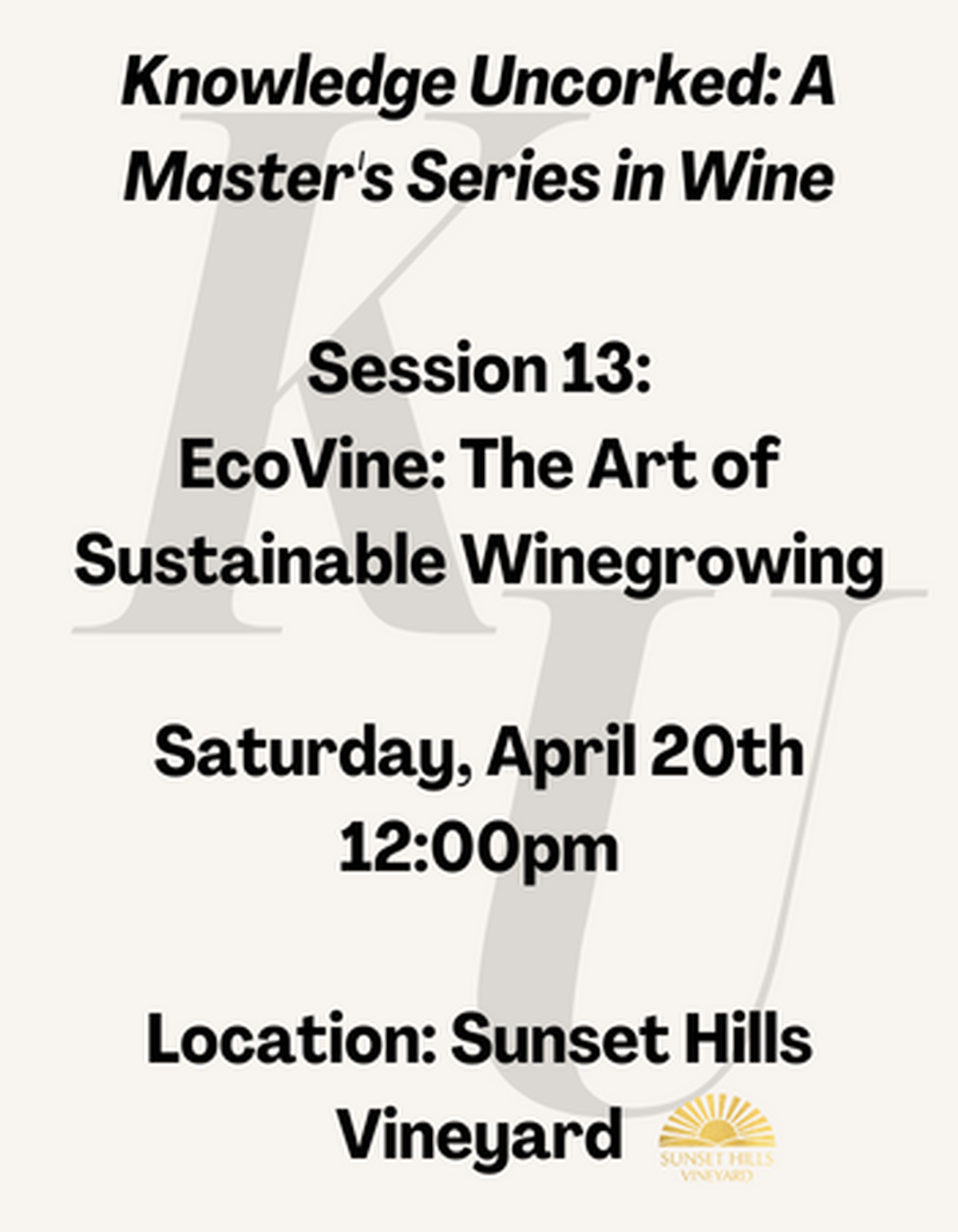 Wine Educators: Audrey Siler & Vineyard Manager, Aury Holtslag
We will explore the crucial practices that support eco-friendly vineyard management and winemaking, ensuring a harmonious relationship between the environment, communities, and wine lovers. Secure your tickets now to sip, savor, and celebrate the future of wine in an event that is sure to leave a mark on both your palate and the planet.
To receive the club discount, please login into your account.