UPCOMING EVENTS AT 50 WEST
---

How about a little live music from a favorite area musician? Here's who's coming up:
Saturday, November 17: Tyme + Lace
Sunday, November 18: Alex Barnett
See all of our upcoming musicians >
---

Get a jump start on Thanksgiving and join us for our Turkey Trio wine and dessert pairing. Add on a dessert pairing to your tasting or with the Turkey Trio flight and enjoy the following mini cheesecake pairing:

Chardonnay with Apple Crisp Cheesecake
Ashby Gap with Cranberry Cheesecake
Aldie Heights Cuvee with Bourbon Pecan Cheesecake

Like the wine pairing? We'll be selling our Turkey Trio 3-Packs all weekend so you can serve them with your Thanksgiving dinner!
---

Special Wine Feature: Turkey Trio
50 West is grateful to be a part of Loudoun County and we want to show our appreciation! During the weekend of November 24-25, a portion of proceeds raised from the sale of our Turkey Trio will be matched by the Mike & Diane Canney Foundation and donated to Loudoun Hunger Relief.
About the Organization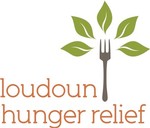 For 26 years, Loudoun Hunger Relief has served as Loudoun County's primary emergency food pantry, providing food assistance to the hungry and food insecure in Loudoun. From the first humble storefront in the Virginia Village Shopping Center to the current two warehouse operation, the goal has always been the same: To ensure that no one in Loudoun County goes hungry.
---

50 West Vineyards will observe the following Holiday Hours:
Thanksgiving, November 22: Closed
Christmas Eve, December 24: Closed
Christmas Day, December 25: Closed
New Year's Eve, December 31: 12 PM - 5 PM
New Year's Day, January 1: Closed
---

Celebrate the holiday season at 50 West Vineyards! On Saturday, December 1st, 50 West will be participating in the Christmas in Middleburg celebration and will be in the parade starting at 2 pm. Bring the family out to enjoy festivities in Middleburg and top off your day at 50 West Vineyards for our holiday party.
Saturday, December 1st
11 AM - 6:30 PM
Live Music:
Chris Bone from 1:30 to 4:30 pm
Fire Pits:
Cozy up next to a fire pit with your glass of mulled wine and enjoy your afternoon at 50 West.
Wine Feature:
Entertaining? Pick up your Holiday Trio containing 50 West's Sauvignon Blanc, Rose of Sangiovese, and Aldie Heights Cuvee!
---

Do you think you have what it takes to make an award-winning wine? Attend our most popular event, Winemaker for a Day, and learn from our expert Winemaker Corry Craighill. As an "apprentice" winemaker, you will have the first opportunity to taste the following premium wine lots that are destined for our award winning Aldie Heights Cuvee.
Sunday, December 2nd, 1 PM
Love your blend? Corry will hand bottle your blend for you, in bottles or magnums! All bottles will have a special label that you can sign to personalize.
$32/bottle (minimum of 3 bottles)
$70/magnum (minimum of 2 magnums)
Club Members - Club discounts will apply on your purchase
Purchase a case of your wine or six magnums and receive a 10% discount on your purchase.
Club Members - The 10% discount is in addition to your club discount.
Seats will be assigned in advance for this event. If you would like to sit at table with another registered person, couple, or group, please send your request to Brandy Walker (brandy@sunsethillsvineyard.com) by November 26th. We will do our best to accommodate your request.
---

Indulge in a special wine and truffle pairing!
Two Loudoun County favorites are paired together - chocolates by The Conche and Virginia wine by 50 West. The truffle pairings were "passionately sourced and tastefully created" by Chef Santosh Tiptur of The Conche.
2016 Chardonnay with Lemon Almond Praline
2016 Petit Manseng paired with Alfonzo Mango
2016 Cabernet Franc paired with 70% Dark Chocolate
$20 for the Wine & Truffle Pairing
---

Flights are All Right!
Only interested in white wines? Think red is where it's at? Mix and match your perfect self-guided tasting with a flight!
Enjoy three wines of your choice from our tasting menu. You'll receive a two ounce pour of each, allowing for the perfect opportunity to sip and compare.
Flights are $10 each and are always available!